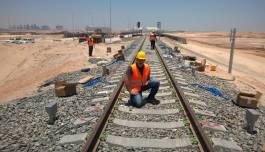 Optosmart, a spin-off company of the University of Sannio and CNR, was selected at the China Zhongguancun (ZGC) Forum 2021 among the 100 best industrial innovations for international technology transfer. Over 3 thousand applied technology projects among the most innovative in the world participated in the event. 94 Chinese and international experts chose the 100 projects from 15 different countries. Of these 12 are Italian, including the company based in Benevento, active in the field of optical and photonic sensors and advanced monitoring systems.
Optosmart develops innovative solutions based on optoelectronic technologies, with applications in the field of underwater sensors, seismography, environmental monitoring, medical diagnostics and transport safety.
"Technologies exclusively from Campania that make a name for themselves internationally: a further demonstration of the quality and excellence of our territory", comments with pride prof. Antonello Cutolo professor at the University of Naples "Federico II", partner and co-founder of Optosmart.
"A further and prestigious international recognition for Optosmart, but above all a clear confirmation of how effective cooperation between prestigious universities in the field of research and the industrial world is the fundamental key for the development of new and emerging technologies capable of making a difference in scenarios relevant and international applications ", observes prof. Andrea Cusano, professor at the University of Sannio, partner and co-founder of Optosmart.