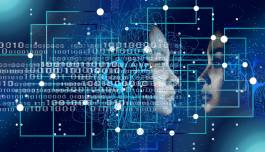 Benevento as a pole of training and technological innovation. The ITS Academy "ICT CAMPUS" is born, a highly specialized technical institute for information and communication technologies. This is a result of strategic importance, achieved by the ITS Foundation, which projects the Sannio into the world of Digital Transformation by giving it a leading role.
The project aims to build a "training ecosystem" in the area, that is a set of relationships with several subjects linked by the theme of training, capable of generating employment, satisfying the needs of companies, retaining young people on their territories and attracting productive realities in search of talents in the field of technologies and digital.
The ICT CAMPUS Academy, which sees the proposing subject in the "Palmieri, Rampone, Polo" Institute of Benevento, is supported by a broad high-profile partnership composed, among others, of 5 higher education institutions, 8 departments of the 5 Campane University, from the Municipality of Benevento, Confindustria Benevento, trade associations, competence centers and technological hubs, ICT companies of national and international importance which represent a global turnover of approximately 16 billion euros.