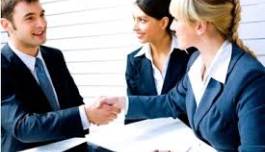 How to start an internship after graduation to start to work
Se sei un giovane neo laureato oppure se ti sei laureato da non più di 12 mesi il tirocinio formativo e di orientamento può essere per te una buona opportunità per sperimentare una specifica attività lavorativa. La durata non potrà essere superiore a 6 mesi, proroghe comprese.
Il tirocinio non costituisce in alcun modo un rapporto di lavoro e non vincola, pertanto, le imprese ad alcun obbligo di assunzione nel corso o al termine del tirocinio.
Avviso: a seguito dell'adeguamento delle Regioni alle linee guida sancite con l'Accordo adottato dalla conferenza permanente per i rapporti fra lo Stato, le Regioni e le Province autonome di Trento e Bolzano del 24.01.2013, le Convenzioni di tirocinio e i Progetti Formativi saranno redatti sulle base dei rispettivi Regolamenti Regionali.
MODALITA' DI SVOLGIMENTO
I tirocini sono attivati nell'ambito di una Convenzione di Tirocinio ed orientamento tra l'Università e l'Azienda/Ente. Le convenzioni si attuano compilando e sottoscrivendo un apposito modulo di convenzione.
E' necessario che tale convenzione sia formalizzata con l'Ateneo prima che il tirocinio possa avviarsi. Se vuoi attivare un tirocinio formativo e di orientamento rivolgiti al tuo Corso di Laurea.
Sarà cura del docente compilare il Progetto formativo e di orientamento, sottoscriverlo assieme a te e al Responsabile del tirocinio.
Al termine dell'attività di tirocinio, dovrai consegnare al Responsabile dei tirocini del Corso di Laurea, il registro delle presenze comprendente una breve relazione sull'attività svolta a cura del tutore aziendale, al fine di acquisire i crediti formativi. Il Responsabile dei tirocini provvederà, poi, alla consegna del registro di presenze e relazione finale delle attività svolte all'Ufficio di Presidenza che, successivamente, lo inoltrerà all'Ufficio Segreteria Studenti.