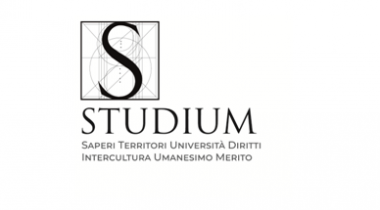 Youth Universe Postpandemic: STUDIUM is underway
With a conference on "Universo Giovani Postpandemia" the experience of STUDIUM kicks off on June 22, the association founded on the initiative of retired Samnite school leaders, willing to commit themselves again to the service of school, university, culture and of the territory, in promoting the educational mission as a development tool especially for the younger generations.
STUDIUM was officially born in March on the initiative of school directors Maria Buonaguro, Maria Felicia Crisci, Teresa Marchese, Grazia Pedicini and Norma Pedicini, starting from an idea shared with Prof. Antonella Tartaglia Polcini of the University of Sannio and positively welcomed by the rector Gerardo Canfora. The name is the acronym of Knowledge, Territories, University, Rights, Interculture, Humanism, Merit, but it also refers to one of the lesser known meanings of the Latin word which refers to commitment, application, enthusiasm.
As a priority objective, STUDIUM aims to promote, through study and research laboratories, an educational alliance between School-University-Territory, able to offer answers and points of reference to young people, to guide them and accompany them in the continuation of university studies. and in the world of work and professions, to enhance diversity and uniqueness, interests, creativity, merit and to offer them quality education and the opportunity to seize the objectives of the 2030 AGENDA and those that the PNRR will offer.
As a first area of ​​interest, also in consideration of the fallout from the pandemic, the association will focus on the condition of young people through seminars-workshops, conducted by experts. The conference, scheduled for June 22, at 4 pm will take place at the Sant'Agostino Aula SA2 Complex and will be broadcast live on the UniSannio YouTube channel. The youth issue will be addressed with the support of the data presented by Prof. Stefania Leone, professor at the University of Salerno and scientific coordinator of OCPCG (Observatory for Communication and Participation of Youth Cultures) and prof. Francesco Vespasiano sociologist of the University of Sannio.
The conference will be held in Italian