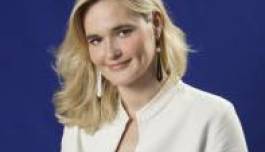 Professor Aglaia McClintock is the new student ombudswoman of the University of Sannio, the figure who assists students in the exercise of their rights within the university.
Starting from April 19, 2021, every Monday, until a safe reception in presence can be ensured, students who need it will be able to access a meeting with Pof.ssa McClintock, from 10:00 to 11: 00, through the WebEx platform, by clicking on this link.
The nomination formalized by the academic Senate of the university will last until 2023.
"My thanks are heartfelt and sincere to the students who proposed my candidacy and to the Rector who accepted it - said Professor McClintock -. I am honored and will perform the delicate task assigned to me to the best of my ability , to try to give concrete answers to the questions that our students will present ".
The student supervisor examines any complaints and monitors the proper conduct of the administrative action, reporting to the competent academic bodies any acts or conduct that may violate or, in any case, prejudice the rights of university students.
Aglaia McClintock is associate professor of "Roman law and ancient rights". You teach "Institutions and history of Roman law" for the master's degree in Law. Her research topics include the legal status of those sentenced to death during the Roman Empire; the legal status of women with particular reference to inheritance law and the lexVoconia of 169 BC; the iconographic and religious representations of Roman justice; madness in Roman law. She is a Life Member of Clare Hall, Cambridge University.
.