Department of Engineering (DING)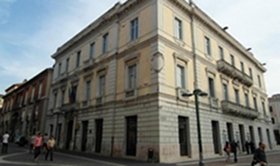 +39 0824 305571
+39 0824 325246
111401062
---
The Department of Engineering (DING) of the University of Sannio was established on 24 October 2001. With the entry into force of Law 240 of 30 December 2010, starting from 10 September 2013, the Department of Engineering took over the functions aimed at carrying out teaching and training activities (study courses, masters and PHD courses), previously the responsibility of the Faculty of Engineering, now deactivated.
The Department of Engineering was born from the collaboration of the three macro-areas of Civil and Environmental, Industrial and Information Engineering, to guarantee cutting-edge research and a wide-ranging didactic offer.
Further information can be found directly from the department's website.
Below the information regading the degree and PHD courses of the Department of Engineering.